Vietnamese Prime Minister Pham Minh Chinh during phone talks with a Chinese leader in January 2022. Photo: Vietnam Government Portal
Chinese Prime Minister Li Qiang, during phone talks with his Vietnamese counterpart Pham Minh Chinh on Tuesday, affirmed that the northern neighbor will open the door for Vietnamese goods, especially agricultural products.
The phone talks came shortly after those between Vietnam's Party General Secretary Nguyen Phu Trong and U.S. President Joe Biden last Wednesday night (Vietnam time).
According to the Vietnamese Ministry of Foreign Affairs, the Vietnamese and Chinese prime ministers reached a consensus on enhancing exchanges, coordination, and efforts to boost the bilateral relations between the two countries to a new development period.
PM Chinh suggested the two sides actively consider measures to maintain smooth trade, improve capacity and efficiency of customs clearance, and bolster the connectivity of road, rail, sea, and air infrastructure facilities.
He expected China to continue making conditions favorable for trade activities, increase imports, accelerate the reopening of its market for Vietnam's agricultural products, and facilitiate Vietnam opening more trade promotion offices in China.
In addition, he sought the neighbor's increase in the quota for Vietnamese goods transited on China's trains to third countries.
PM Chinh also welcomed China to launch large, high-quality, and hi-tech investment projects in Vietnam.
Furthermore, the Vietnamese government leader suggested the two sides proactively clear problems in some cooperation projects, such as the second phase of the Thai Nguyen iron and steel plant expansion project in the namesake province in northern Vietnam.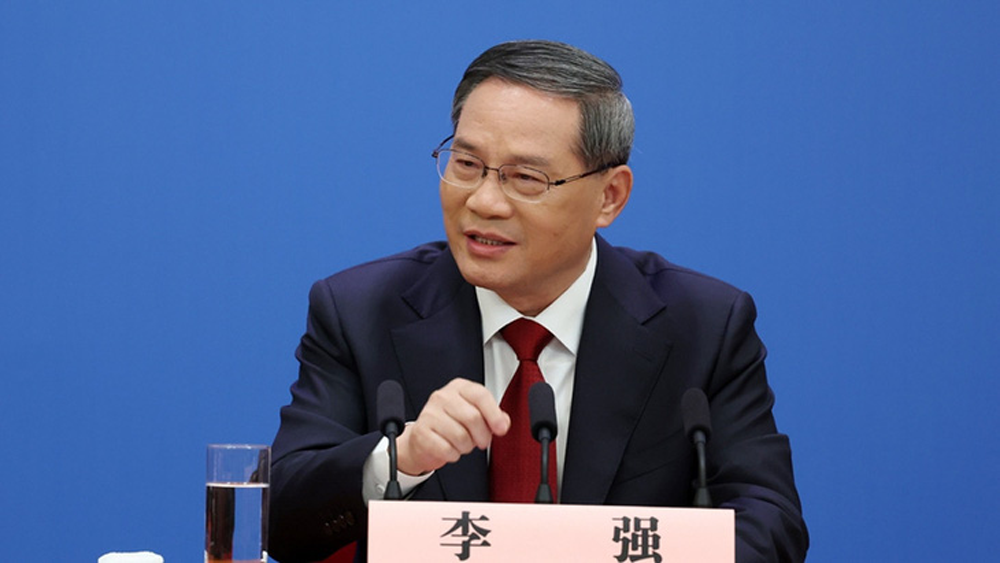 In response, Chinese PM Li expressed his appreciation and agreement with Vietnamese PM Chinh's suggestions.
He affirmed that China supports Vietnam's industrialization and modernization and improvement of its international role.
The Chinese official also pledged to join hands with Vietnam in dealing with long-stalled cooperation projects.
Li suggested the two countries strengthen transport infrastructure connectivity, foster cooperation in economy, trade, and investment — especially in manufacturing and agriculture — as well as join forces to maintain supply and production chains.
He affirmed that China will promote people-to-people exchanges, facilitate the travel of residents of the two countries, and resume tourism cooperation.
Regarding maritime issues, the two sides agreed to make joint efforts to maintain peace and stability, and settle the issues in the spirit of high-level common perceptions, an agreement on basic principles guiding the settlement of sea-related issues between Vietnam and China, as well as international law.
In the first two months of this year, Vietnam exported US$7.39 billion worth of products to China and spent $13.93 billion on imports from the northern neighbor, down 5.3 and 24.8 percent, respectively, year on year, according to the General Department of Vietnam Customs.
China was the largest supplier and the second-largest importer of Vietnam's products in the period.
Last year, Vietnam's exports to and imports from China reached $87.9 billion and $146.9 billion, falling 4.7 percent and rising 6.8 percent, respectively, over 2021.
(Source: https://tuoitrenews.vn/)
https://tuoitrenews.vn/news/business/20230405/chinese-pm-pledges-to-open-door-to-vietnamese-farm-produce/72481.html