By 2025, Dong Thap will have 100% of pangasius farming establishments granted farming area codes and 100% of commercial pangasius farming establishments granted certificates of eligibility to issue codes for 100% of pangasius farming areas.
In an ambitious plan, Dong Thap aims to have all its pangasius farming establishments equipped with farming area codes and certificates of eligibility by 2025. This move is part of a larger project to restructure the agricultural sector and develop a sustainable and modern pangasius industry in the province. Mr. Huynh Minh Tuan, Vice Chairman of Dong Thap Provincial People's Committee, emphasized the importance of applying advanced digital science and technology to improve productivity, quality, efficiency, and environmental protection. This approach will also help the industry adapt to the challenges posed by climate change.
According to this project, Dong Thap pangasius will create a large volume of goods with high value, meeting the requirements for quality and food safety of the domestic and export markets.
Dong Thap is the largest pangasius farming producer in the Mekong Delta region with a farming area of over 2,000ha/year. The majority of pangasius farming areas receive support from relevant authorities, with 96% of them being granted farming area codes. This translates to over 1,600 hectares and 1,770 ponds managed by 18 enterprises and 180 individual households. In total, the province has 378 farming establishments, including both enterprises and households. Specifically,  the farming area of enterprises is more than 661 ha/78 areas, of households nearly 967 ha/300 areas.
To boost pangasius exports, Dong Thap aims to ensure that all farming establishments comply with regulations and are granted the necessary codes and certificates by 2025. Additionally, over 50% of the commercial pangasius farming area should adhere to Good Agricultural Practices (GAP) standards, while 90% of individual farming households should participate in production and consumption linkages.
Efforts to improve the quality of pangasius fingerlings include a target of over 75% of commercial fingerlings being of high quality, and a goal for 60% of pangasius breeding establishments to use genetically improved fish stocks. The province is also committed to closely monitoring the farming environment, with 60% of the farming area meeting wastewater and sludge treatment regulations and 100% of the water supply from the main river being regularly monitored.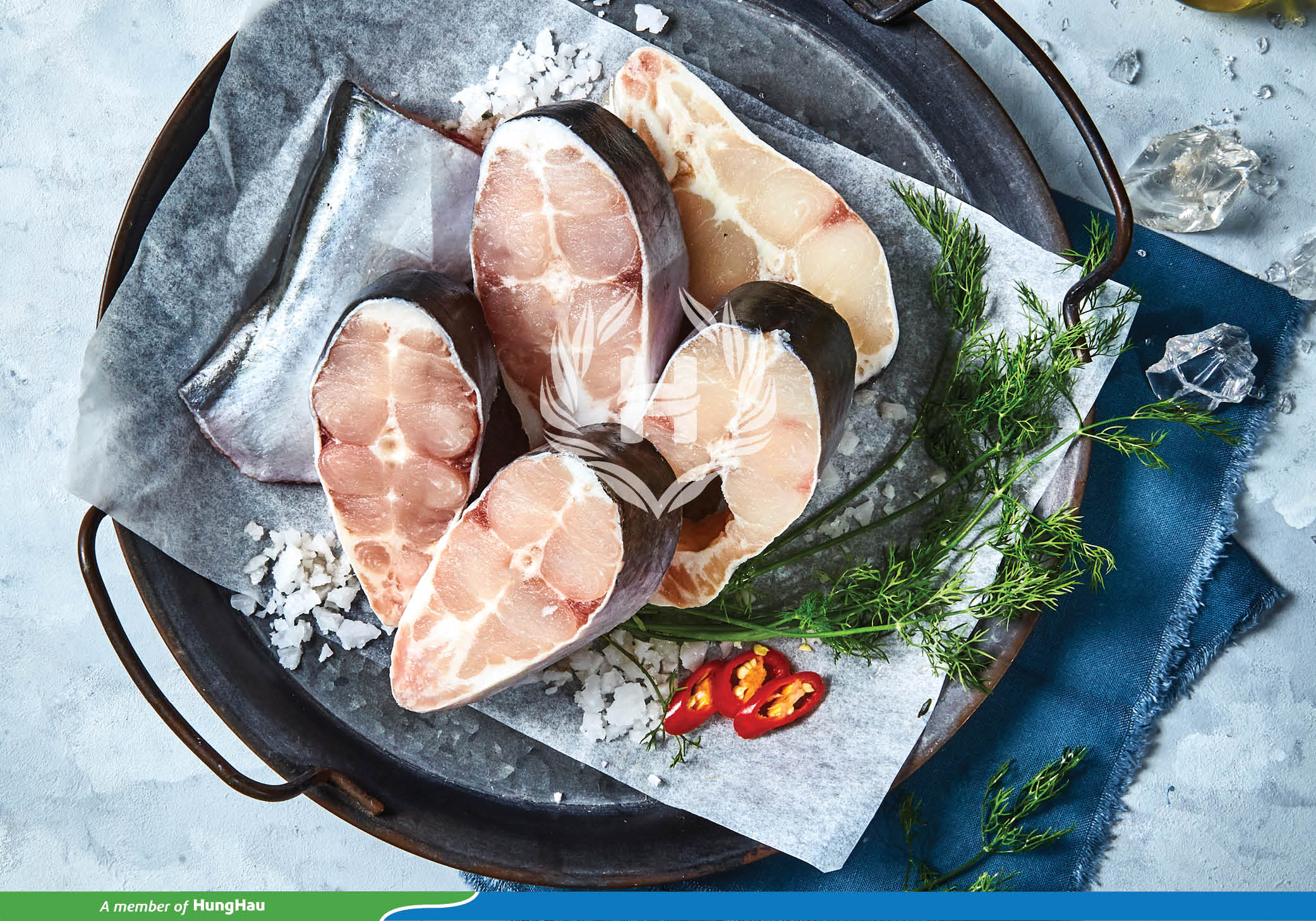 Dong Thap's pangasius production accounts for over 33% of the region and nearly 35% of the entire Mekong Delta region. The province plays a significant role in supplying fingerlings, providing around 60% of the region's needs. With 76 breeding facilities and over 1,100 pangasius hatcheries, Dong Thap annually supplies approximately 20 billion pangasius fry and 1.3 billion pangasius fingerlings, meeting the demands of commercial farming in the province and neighboring areas.
The success of Dong Thap's pangasius industry is evident in its export market, which has expanded to 134 countries. The province has diversified its exports to cater to various markets, ranging from Europe, Asia, and the Middle East to more advanced markets such as Europe and America. Additionally, the domestic market has shown increasing interest in pangasius products, as demonstrated by the introduction of various processed pangasius and basa products by Vinh Hoan Corporation.
In 2020, Vinh Hoan Corporation introduced nearly 20 products processed from pangasius and basa aiming to serve the domestic market such as: breaded basa, silk rolls, tartar sauce, spicy chabokki, butterfly cut basa seasoning. These are very convenient and nutritious products, with high quality serving domestic consumers.
While the industry has achieved remarkable results, there are still limitations and challenges to overcome. Deputy Minister of Agriculture and Rural Development, Phung Duc Tien, highlighted the need to address issues such as seed source shortages, low survival rates of pangasius from fry to fingerling stage, and inadequate control of seed quality. Furthermore, there is a call to strengthen the application of science and technology to enhance product value and meet the demands of both domestic and export markets. A stable and well-coordinated pangasius chain is also seen as crucial for future development in the Mekong Delta.
(Source: https://seafood.vasep.com.vn/)
https://seafood.vasep.com.vn/key-seafood-sectors/pangasius/news/pangasius-fly-to-more-than-130-countries-thanks-to-100-of-farming-facilities-being-granted-a-code-28167.html