In the face of salinity, weather and diseases which cause disadvantages to shrimp culture, recommendations related to "cautions" in production are necessary. Shrimp culture requires more and more professional skills and further financial and technological investments so that more abundant crops will be harvested.
Low salinity and white feces disease
The climate change has resulted in melting glaciers and heavy rainfall in the upper stream of the Mekong River, making the unusual rise of water level in the Cửu Long river amidst dry season. On the other hand, off-season rains all over the area during nearly two weeks in March resulted in the dilution of river water with freshwater. The Mỹ Thanh river in Sóc Trăng, which has mainly provided key shrimp farming areas such as Vĩnh Châu, Trần Đề, Mỹ Xuyên with salt water, was surveyed in May with the highest salinity degree of 2‰. Most of the tested areas are recorded 0‰. Not only is low salinity a problem, but also EHP and white feces disease are found in most of the farming areas, making shrimp farmers reluctant to stock or empty the ponds.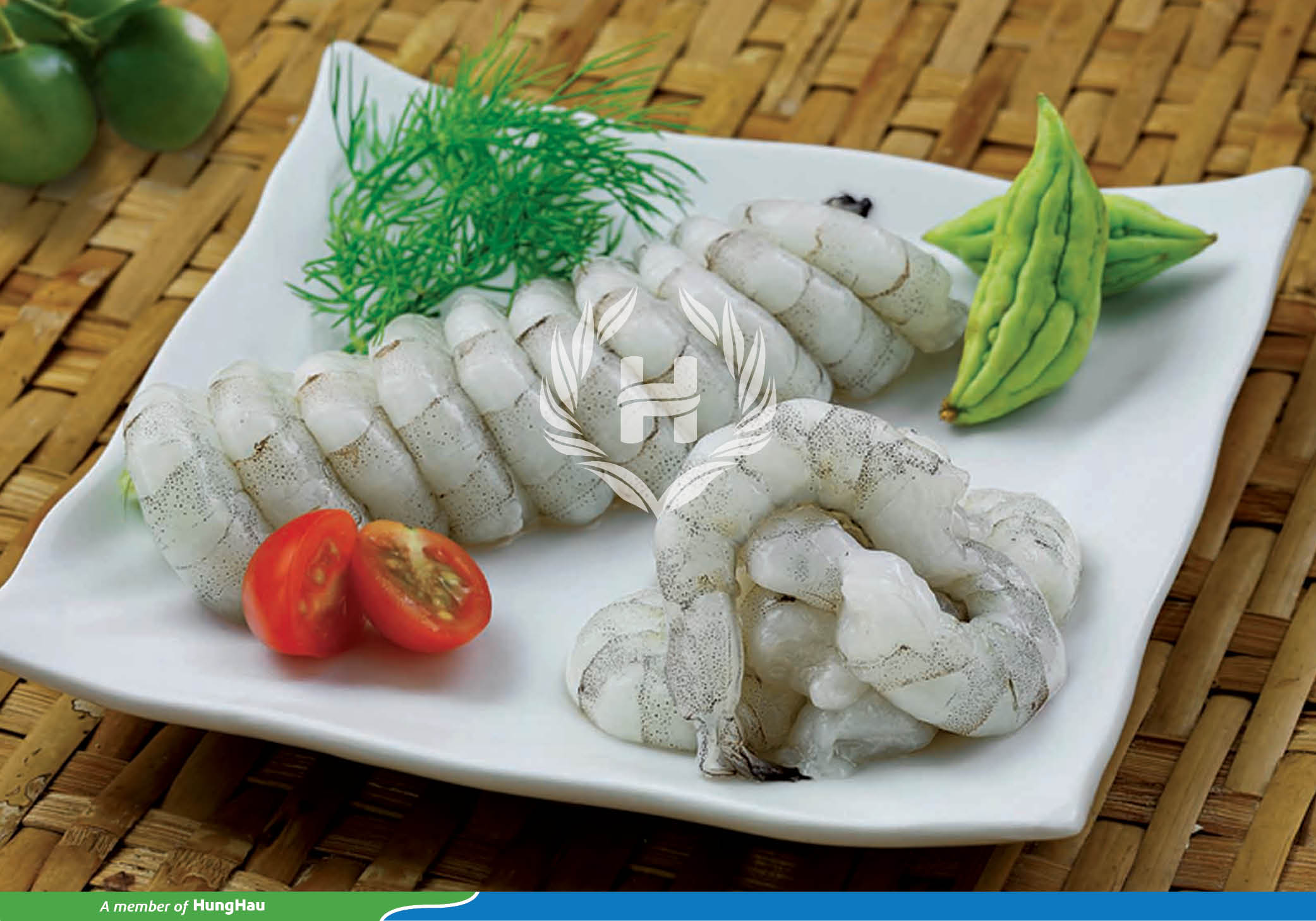 A shrimp farmer, Công, told a VFM reporter at the Shrimp customers convention held by C.P Vietnam Corporation in Kiên Giang that the white feces disease occurred to a large extent, resulting in slow growth in shrimp; thus, farmers had to carry out an early harvest after struggling with treatment measures in vain. "I followed the floating round pond model by C.P Corporation which strictly required a water treatment system. And yet, a large number of shrimp still were infected with white feces disease. I had to accept the loss. Thanks to water provided by Trung Sơn Company, I had enough water to start the new crop, because river water has been mostly diluted by freshwater", said Công. He pointed to his friend who was standing next to him and said: "My friend stocked two million white leg shrimp post larvae but just harvested eight tons of shrimps, size 46-50 pcs/kg, due to the white feces disease outbreak. Many had to get rid of the whole crop to prevent the disease from being widespread regardless of small size shrimp".
The dilution also occurred in Giao Thạnh commune of Thạnh Phú district, Bến Tre province in early June. It is even difficult to find a place with salinity of 3‰ in Cổ Chiên river where adjoins the ocean. Phan Đức Hùy, owner of an eight hectare hi-tech shrimp farm, following C.P's model, said: "River water has been diluted since May. I had to spend some ponds storing salt water". According to Trần Quốc Quang, Head of the Agriculture and Rural Development Office of Mỹ Xuyên district, Sóc Trăng province, the early crop faced challenges when salinity ranged at 2‰ and reduced to zero.
Adaptation measures
Since discovering the unusual reduction of salinity in the river and channel system used for shrimp farming, competent and local authorities have given warnings and recommendations to shrimp farmers.
Weekly environmental monitoring reports were always announced together with proper solutions in Sóc Trăng. Accordingly, so as to assure proper salinity for brackish water shrimp culture in this area, the Sóc Trăng provincial Sub-department of Fisheries advised local shrimp farmers to install a water recirculation system and reuse water from the previous crop, which has salinity at least of 5‰, and adjust other environmental factors to proper level before stocking shrimp. Moreover, proper stocking density must be assured so that shrimp can weigh up well.
It is the rain season when environmental factors are fluctuating and the disease outbreak in shrimp farms are overwhelming, especially EHP, white spot disease, and white feces disease, thus the Sub-department of Fisheries and Office of Agriculture and Rural Development of provinces advised local farmers to pay attention to techniques in pond rehabilitation, environment management and disease control during the rain season.
Weather, environment and diseases are forecasted to be unfavorable to shrimp farmers till the end of the year. The most popular adaptation measures is to install a water rotation system and stock post larvae at a low density. Farmer Công in Kiên Lương said: "Even though I follow the floating round pond model by C.P and bought their post larvaes that have a tolerance of low salinity, I stocked them at a density of 150 PLs/m2 so that they have enough space to grow up and will be sold at high prices". Applying the measure of low stocking density as Công, Phan Đức Hùy said: "Besides storing salt water, I install a water rotation system and stock post larvae at a density of 150 PLs/m2 even though post larvae is in a big sales".
The Bến Tre sub-department of Fisheries also provided recommendations in shrimp farming in the face of changes in the water environment. Disease-free zones should be stocked at a low density and in phases if there are many ponds. White leg shrimp should be stocked at a density of 60-80 pcs/m2 in intensive ponds and 150-200 pcs/m2 in hi-tech farming ponds. Black tiger shrimp should be stocked at a density of 20-25 pcs/m2 and post larvae must be tested for dangerous diseases such as white dot disease, EHP and IHHNV. During the culture, probiotics should be added to treat the water environment of the grow-out pond, probiotics should be mixed with feed to control and prevent diseases, Vitamin C, organic acid, minerals, and enzymes should be used to increase resistance for shrimp. Shrimp should be periodically provided with herbal products upon instructions by technical officers or manufactures with an aim to prevent diseases. If shrimp in a brackish water pond have not reached the commercial size (<100 pcs/kg) due to harmful bacteria, they should be periodically fed with disinfectant products and herbal feed. When shrimp weigh up to the commercial size, they should be promptly harvested to prevent damages.
Besides, surface water must be discharged after the rain so as to reduce the rainwater in the pond; the aerator must be opened before, during, and after the rain so as to reduce the stratification of water and provide shrimp with enough oxygen. Water environment factors must be treated and maintained at proper level for shrimp to weigh up well. Products to reduce stress such as Yuca and minerals should be used to prevent shrimp from getting stressed.
According to the Nghệ An provincial Department of Agriculture and Rural Development, in the last six months of the year, shrimp farmers will have to face challenges of unusual weather and possible diseases. Besides, an increase in production cost will affect the breeding and commercial shrimp farming. Shrimp farmers, therefore, must rehabilitate grow-out ponds to prevent water leak and pathogen transmission. The scale of the farming system must be rearranged: 30% of grow-out pond, 50% of settling basin, and 20% of wastewater and disposal treatment; the stocking density must be less than or equal to 80 pcs/m2.
According to forecasts by enterprises related to processing and exporting shrimp, the shrimp price will be good till the end of the year; however shrimp farmers still hesitate to stock for the new crop due to unfavorable conditions. This is an utmost caution so that the 2022 shrimp crop will be as abundant as expected.
(Source: https://vietfishmagazine.com/)
https://vietfishmagazine.com/news/shrimp-culture-to-respond-to-unfavorable-weather.html