The business situation in HCMC is steadily becoming brighter, a senior executive at the Co.opmart supermarket chain says.
Nguyen Ngoc Thang, director of Co.opmart's operations division, says he was not surprised the city's economy grew by only 0.7% in the first quarter after seeing very weak sales at Co.opmart.
But it forced the Ho Chi Minh City Union of Trading Cooperatives (Saigon Co.op), which runs them, to act more vigorously.
Efforts to spur demand since April saw second quarter revenues rise by 6-7% year-on-year and 1-2% from the previous quarter.
The average spending by a shopper in May was VND500,000, nearly 30% higher than a year earlier.
"Promotions were launched at weekends, helping the average invoice value increase to VND0.8-1 million," Thang says.
When retailers such as Saigon Co.op saw sales improve, Ta Chu Van, director of Sen Ta Development & Service Trading Company, which produces and exports agricultural products, breathed a sigh of relief.
His sales to supermarkets in HCMC have improved in the past two months.
"We have run promotions and added many new and unusual products to meet market trends and demands," he says.
The weak global economy notwithstanding, Pham Quang Anh, founder and CEO of Dony Garment Company says, his firm has sustained its operations.
He says: "Our domestic orders have increased since it is the school uniform season. Foreign orders from existing customers have also increased."
"There has never been a national-level project in the city that has moved so fast," Luong Minh Phuc, director of the HCMC Traffic Construction Investment Project Management Board, which is building Ring Road No.3, says.
Site clearance for the road is progressing rapidly, and work is ahead of schedule, he says.
The manager of an infrastructure investment company says the city is making great efforts to solicit investment in projects in the form of public-private partnerships.
"The pace of work is getting significantly faster."
These indicate that the city's economy has basically recovered.
Retail sales of consumer goods and services were worth VND298 trillion (US$12.6 billion) in the second quarter, up 13% and 9% from the previous quarter and a year earlier.
Public spending in the second quarter was estimated at VND10.26 trillion, an 89% increase from the first quarter and 44% higher than in the same period of last year.
The spending in the first half of the year was up 44% year-on-year at VND15.7 trillion.
Thanks to all this, the city's economy grew at 5.87% in the second quarter, taking the first half growth to 3.55%.
According to economist Tran Du Lich, this is spectacular growth, and higher than the national rate.
Online sales too have prospered in recent months, according to Nguyen Khac Hoang, director of the HCMC Statistics Office.
Thang says Saigon Co.op's sales through its website rose sharply in both volume and value terms in the first half.
According to analysts, people spent more thanks to two main reasons, decreasing inflation and demand stimulus efforts by businesses and city authorities.
The city's inflation was just 0.17% in June. The price rise has in fact been easing since the beginning of this year.
In recent months the city has organized a number of trade fairs, linking up with various provinces and cities to sell their goods.
With prices generally being steady, demand stimulus measures have proven effective.
Meanwhile, the services sector has been the largest contributor to growth in the first half, accounting for 86%, as it expanded by 4.96% year-on-year, according to the HCMC Statistics Office.
The city's tourism revenues were the highest in the country: VND80.8 trillion, up 163% from the same period in 2019, the year before Covid broke out.
Over 18 million visitors came to the city, a year-on-year increase of 48% and 5% higher than in 2019.
"The growth partly came from the synchronicity between the city's promotion programs," Tran Thi Bao Thu, head of marketing and communications at tourism company Vietluxtour, says.
A study by the General Statistics Office found that for every 1% increase in public spending, there is a 0.06 percentage point increase in GDP.
But in HCMC, the impact could be even greater.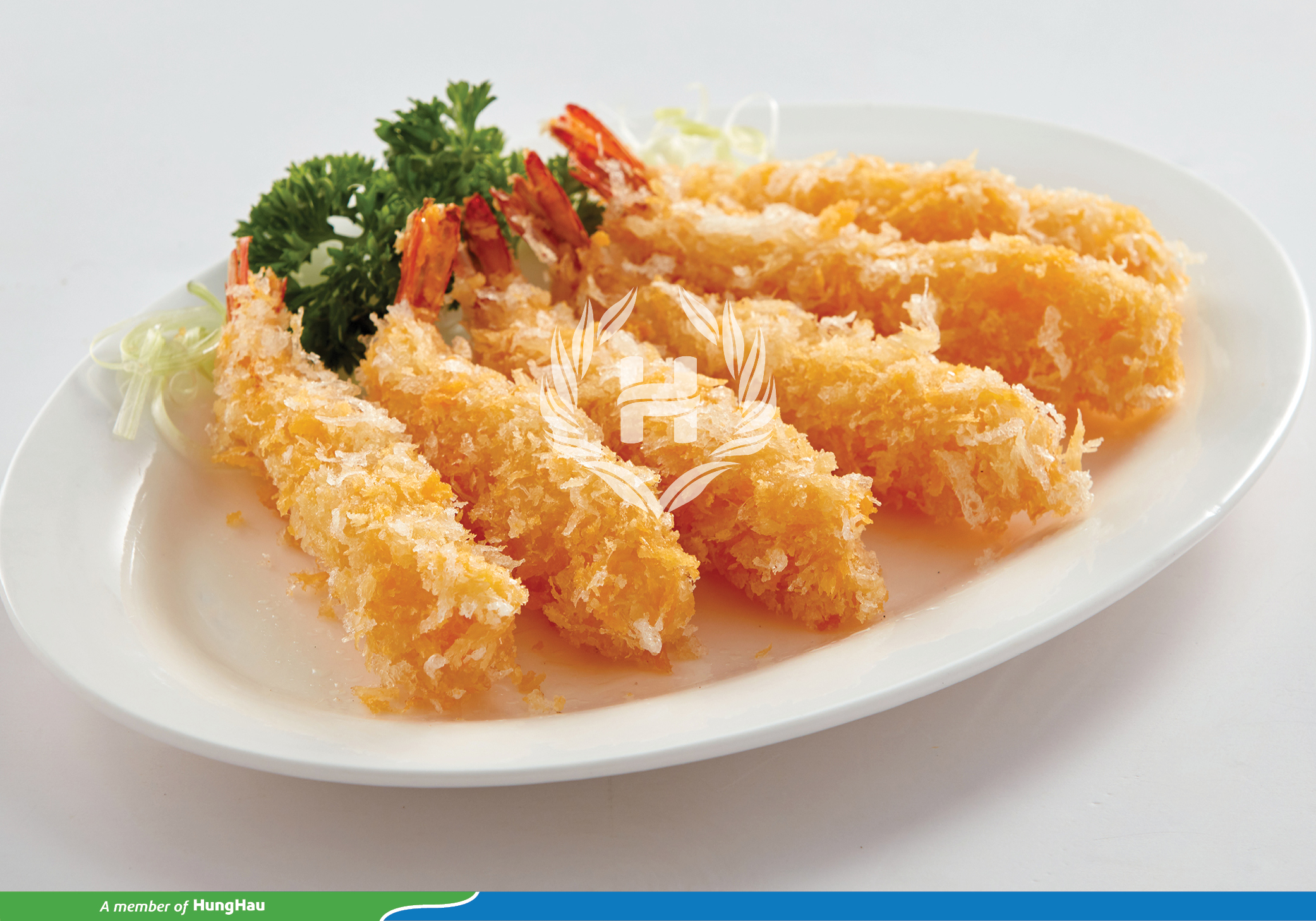 After the economy hit rock bottom in the first quarter, Phan Van Mai, chairman of the city People's Committee, decided that during difficult times the city has to focus on speeding up public spending.
So priority was given to public spending on key infrastructure projects such as Ring Road No. 3, metro lines 1 (Ben Thanh – Suoi Tien) and 2 (Ben Thanh – Tham Luong), the An Phu intersection, renovation of the Tham Luong – Ben Cat – Nuoc Len canal network, and widening of National Highway 50.
The city also added to its medium-term development plans some other projects such as sections 1 and 2 of Ring Road 2, renovation of the Xuyen Tam Canal, and construction of the Moc Bai – HCMC Highway.
The entire administration has become involved, many working groups have been set up and meetings are held every week to identify and remove obstacles.
Spending in the first quarter had been only 4% of the year's outlay of more than VND70 trillion. But by June 29 it had risen to 21% and was expected to rise to 23% the next day.
"Though we did not hit the target of 35%, we managed to spend more than VND14 trillion as against less than VND6 trillion in the same period last year," Mai said at a meeting held on June 29 to assess the city's economic situation.
Along with the increase in public spending, efforts to revive the property market over the past few months have also had a positive effect.
The industry only accounts for 3.7% of the city's economy, but has spillover effects.
When it is in good health, it has a positive impact on 40 other industries, and drives economic growth, according to the HCMC Real Estate Association.
Some property businesses in HCMC are on the path to recovery after the slump of the last year or so.
"Overcoming difficulties," Nguyen Van Dat, chairman of Phat Dat Real Estate Development Corp., said about the company's situation at its annual general meeting on June 30.
He said during the difficult period at the end of 2022, facing pressure to redeem corporate bonds it had issued, it decided to sell assets worth VND3 trillion for just VND2 trillion.
Dat himself sold or mortgaged personal assets to raise money to help the company out of its difficulties.
But from now through next year its health would gradually improve because legal issues related to projects and short-term debts would be resolved, he assured.
The same holds true for many other property businesses, which are gradually getting out of the crisis that had engulfed them.
At a recent city government meeting, Mai said the real estate and bond markets had gradually recovered though there was a long way to go.
Fewer orders, weaker exports
Though its economy is recovering, HCMC still has some weaknesses.
The HCMC Institute for Development Studies had predicted that imports and exports would decline from May, and it has come true.
In the first half the city's trade balance was negative, with both exports and imports decreasing year-on-year.
"Never before have we had such difficulty getting orders as now," the manager of a wood products company laments.
"We spared no efforts but only managed to get a few small orders."
Current production is mainly to meet old orders as global demand remains weak, he adds.
Analysts and business executives agree the city economy is likely to remain troubled since the world's major economies, which are also its key trading partners, have seen recessionary pressures since the beginning of May.
Differences in monetary policy responses by major economies are causing exchange rate volatility, affecting the city's trade.
Orders for many industries have decreased by 30-50%, even 70% in some cases. Only a few such as heavy engineering have sufficient orders.
"Orders have dwindled, there are few jobs, workers' incomes have fallen, life has been difficult," Mai said on June 28 at a meeting with voters in the city's District 4.
"All of these have put pressure on the city's social security system."
The lack of exports has caused many workers to lose jobs or be furloughed.
Taiwanese shoemaker Pouyuen Vietnam, the city's largest employer, said it was preparing to terminate the contracts of nearly 5,700 workers in June and July.
Anh at Dony says it is necessary to retain existing customers while waiting for the global economy to improve.
To achieve this, his company is forced to offer discounts of 5-7% to customers.
"At a good time an export order can fetch a profit of 5-7%. Now it is only 3%, even zero [on occasions], because input prices, transport costs and interest rates remain high."
A recent survey by the HCMC Union of Business Associations found some 95% of businesses faced losses and large inventories.
To achieve growth, companies have had to make tradeoffs.
To achieve its revenue targets this year Co.opmart has had to spend 15-25% more on stimulus programs.
Van at Sen Ta says: "Investment costs have skyrocketed, and so profits are not as expected."
Restaurant chain King Cua's CEO Doan Thi Anh Thu says there is more footfall now than before, but revenues have not increased because the restaurants are offering new dishes at low prices "for us to sustain the prospects of expanding the chain and reaching the masses."
The city's business environment is improving month after month, with the number of businesses pulling out of the market being lower than that of new ones since March.
However, in the first half, of every 10 enterprises in the market, six have suspended operations or quit altogether. This rate is high, according to Chu Thanh Tuan of RMIT University Vietnam.
Many businesses have had to settle for lower profit margins, down even to merely breaking even, to get orders or attract consumers. But it is surely not a long-term solution.
Measures and recommendations
According to experts, what need to be done immediately are to stabilize the bond market and help businesses get loans on easy terms.
Nguyen Phuoc Hung, vice chairman of the HCMC Union of Business Associations, suggests that bank lending interest rates should be reduced to below 8% from the unaffordable rates of over 10% now.
To continue to support businesses and sustain the recovery momentum amid the difficult export markets, the HCMC Institute for Development Studies says the city needs to focus on tapping the domestic market with promotions and linkages to stimulate demand and by combining trade and tourism and expanding consumer credit.
Lawmaker Tran Hoang Ngan says: "Stimulating the domestic market is extremely important at this time."
It is necessary to support businesses through a mechanism for linking them with banks and faster processing of tax, customs and fire prevention procedures by authorities.
Acceleration of public spending is also a good measure in the context that the city's production and exports largely depend on overseas demand.
Nguyen Khac Hoang, director of the HCMC Statistics Office, says it is necessary to further quickly complete new works and projects, especially key ones for regional connectivity and with high spillover effects such as Metro No. 1, Metro No. 2, Ring Road 3, and the HCMC-Moc Bai Expressway.
"The city is actively disbursing public spending monies and soliciting investment. The whole apparatus is running at full speed."
At the meeting on June 29, Mai said if conditions are favorable and HCMC increases public spending, stimulates trade and tourism demand, facilitates exports, and resolves businesses' problems in the second half of this year, its economy is likely to grow at 7%.
He points out that new policies rolled out by authorities will need time to have an impact, and so the city will have a good foundation to bounce back in the long term by making decisions now.
He wants the city to speed up key programs and projects such as Can Gio Port, the innovation center for startups, finalization of the plan to convert five industrial parks, and the VND10 trillion anti-flood project.
Though difficulties remain, HCMC has opportunities for growth, he adds.
A key to realizing that vision the National Assembly's recent Resolution 98 on developing the city comprising more than 40 specific mechanisms and policies.
Ngan says these mechanisms will help the city have greater autonomy.
The entire political system is racing to implement Resolution 98 to aid the city's economy, he adds.
At the meeting on June 29 Mai instructed departments and the city's various districts to lay the groundwork for the implementation so that they could act immediately when the resolution takes effect on August 1.
Ngan adds: "HCMC contributes more than 25% of Vietnam's budget, and so its recovery will have an impact on the entire country."
(Source: https://e.vnexpress.net/)
https://e.vnexpress.net/news/business/economy/vietnam-s-economic-locomotive-begins-to-gather-pace-again-4627477.html