Pangasius products are always vibrant in the international market and Vietnamese domestic market!
Pangasius currently has spread most of the countries in the world. Pangasius's import and export market are constantly changing. With the priority of cheap price and high nutritional value, the supply and demand of Pangasius is always high and stable.
Vietnam is also a country with a lot of Pangasius exporters. During 2 years of influence of the Covid-19, China has been relegated to 4th place after the US, CPTPP and EU, … At present, there is an opinion that in the coming time, there may be a shortage of Pangasius supply, affecting the Pangasius processing and exporting enterprises. The reason is that as an impact of Covid-19, after a difficult period of nearly 2 years, the households of Pangasius cannot sustain because of unprofitableness. The cost of fish meal is increasing 30% year-on-year with difficulties, and the purchase of Pangasius is continuing with high prices.
However, Pangasius is still the "economic" aquatic species that is still being pursued and favored.
Pangasius has many advantages compared to other aquatic special. Although the cost of food and maintenance is higher than the same period last year, it is still low when compared to the cost of raising other aquatic species. The nutritional value it brings remains unchanged, and regarding the source of raw materials, there are lots of companies like "the cradle of Pangasius" so that it is always abundant and stable, and HungHau Agricultural Corporation is proudly to be one of them.What makes HungHau a high position in the Pangasius export market with many competitors in Vietnam?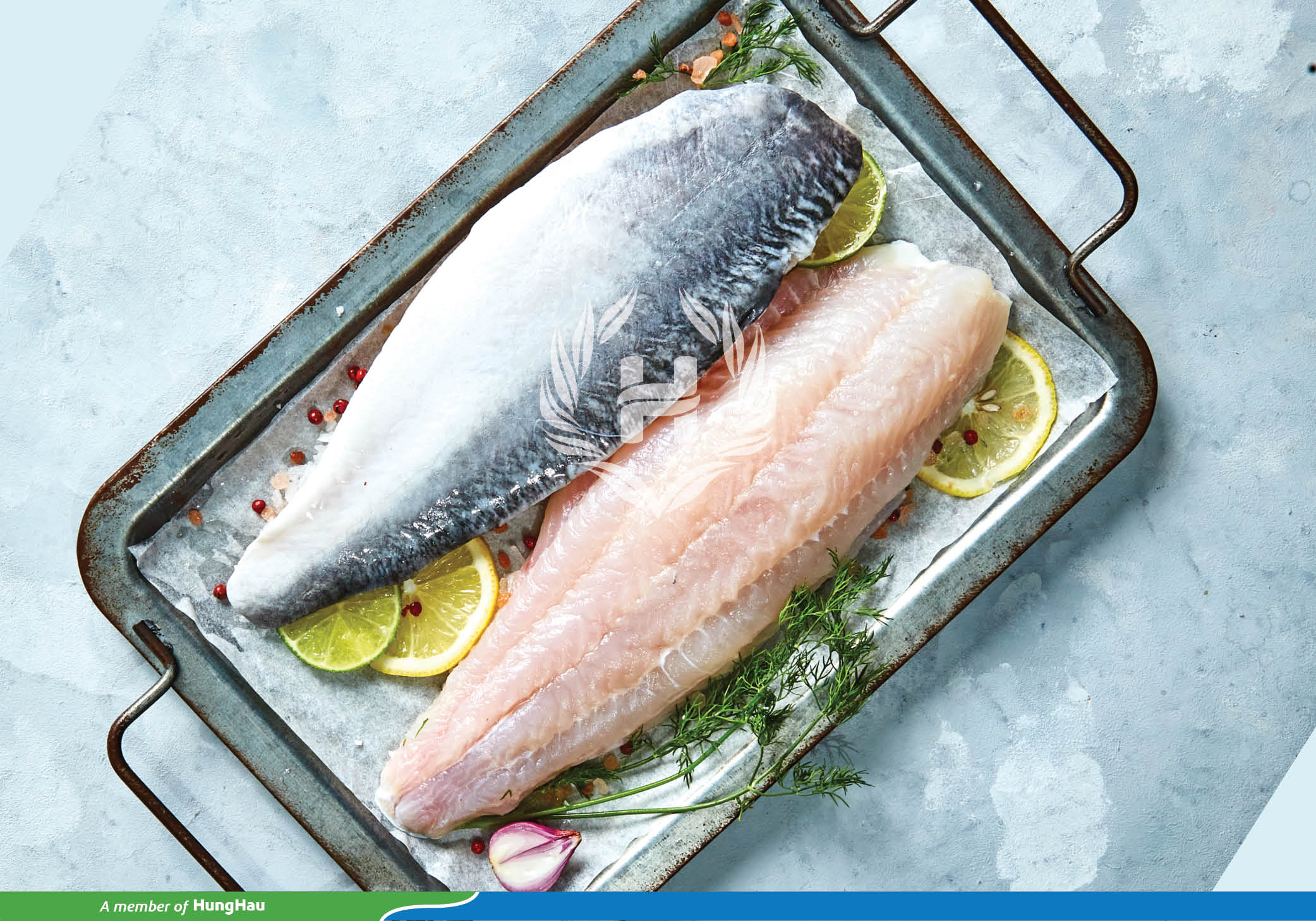 Firstly, the processing technology in HungHau ensures quality and production line always meets high quality requirements such as:
ISO 22000 International Standards
BRC Global Standard for Food Safety
HALAL Based on Application of HACCP, SSOP – GMP
Pangasius is always under strict control of input materials and constantly ensures the requirements of Vietnam and export markets.
Having a team of longtime management staff

Recruiting skilled workers

Creating products that must be maintained stable quality: the most important thing when doing production.

Young aggressive staff: who can always update trends, grasp market standards, promptly respond to market needs and standards.HungHau Agricultural Corporation with the slogan "Trust Your Choice" always wants to bring the trust of love and regain everyone's trust, to achieve that the company shows its sincerity through quality of each product and have our own position, customers have helped the company prove that Hung Hau is a reliable choice for partners and every family!