Dublin, April 26, 2023 (GLOBE NEWSWIRE) — The "Global Shrimp Market, Volume, Size, Forecast 2023-2028, Industry Trends, Growth, Share, Outlook, Impact of Inflation, Opportunity Company Analysis" report has been added to ResearchAndMarkets.com's offering.
Global Shrimp Market is expected to be US$ 69.35 Billion by 2028, according to the publisher, making shrimp one of the most traded species of seafood worldwide.
The demand for shrimp is increasing not only in the food industry but also in other sectors such as pharmaceuticals, healthcare, and cosmetics, mainly because of its beneficial properties such as antioxidant and anti-aging effects. Shrimp is an excellent source of protein, phosphorus, and selenium, making it highly nutritious and easy to obtain.
The shrimp industry's stable long-term growth prospects are due to its high demand and improved supply. This makes it a significant driving force behind the growth of the global seafood industry. Additionally, shrimp is a popular ingredient in various dishes, especially in Asian cuisine, which can further increase its popularity and contribute to market expansion.
Global Shrimp Market is projected to experience a compound annual growth rate (CAGR) of 6.72% between 2022 and 2028
To meet market requirements, small-scale farmers in Asian countries are being empowered by governments and organizations to increase stakeholder interaction and involvement in the cluster. Additionally, fiscal reliefs and incentives are being provided by governments to promote shrimp cluster farming in response to the rising global demand for shrimp. The seafood sector has been identified as a high-priority industry by major producing countries.
Therefore, adopting cluster farming through a participatory approach increases shrimp production, promotes sustainability, and reduces the risk of diseases. During the forecast period, the Global Shrimp Market is expected to witness growth, driven by government support for shrimp culture through cluster farming in countries such as China, India, Vietnam, and Thailand. This support is likely to attract new investors to the industry. In 2022, the global shrimp market size was valued at US$ 46.94 Billion.
India and Vietnam have emerged as the World's leading Shrimp Producers
The Global Shrimp market is categorized by producing countries, including China, India, Vietnam, Indonesia, Thailand, Philippines, Bangladesh, Malaysia, and Latin America. India is recognized as a significant supplier of value-added shrimp globally, thanks to its low labor costs and the economy of scale it has achieved by becoming one of the most extensive producers of farmed shrimp. The existing hatcheries, feed mills, and processing plants' capacity provide a solid foundation for future expansion.
Vietnam's shrimp industry faces a persistent challenge of ramping up production to meet the rising demand in both domestic and global markets, fueled by improving living standards. The country's shrimp production has grown significantly over the years, nearing the one million tons mark, mainly due to the cultivation of vannamei shrimp, which offers high yields through intensive farming, unlike black tiger shrimp that have low productivity in extensive farming. Vietnam's shrimp production is expected to rise by expanding the farming area and boosting the productivity of vannamei shrimp.
China becomes the Top Shrimp Importer Globally
The Global Shrimp Industry is categorized by importing countries, with China now ranked as the world's top shrimp importer. The other countries in this category include the European Union, EU28, United States of America, Japan, South Korea, Canada, and Vietnam. Due to unfavorable weather conditions, China has experienced a decline in domestic seafood production, leading to a high demand for imported shrimp. As a result, imports have increased to meet supply gaps, especially in the retail and catering industries.
Ecuadorian shrimp is the most commonly imported product, other countries such as India, Vietnam, Canada, and Greenland. The United States of America is also one the largest importer of shrimp in the world. The majority of imported frozen shrimp comes from India, Vietnam, and Indonesia.
India Shrimp Exports are facing competition from Ecuador, which is emerging as a major player in the Global Shrimp Market
By Exporting Countries, Worldwide Shrimp Market was classified into Ecuador, India, Vietnam, Indonesia, China, Thailand and Argentina. Ecuadorian shrimp is known for its high quality and is becoming increasingly popular in international markets, including the United States, China, and Europe. Ecuador's emphasis on sustainable production and implementation of technology to drive efficiency may potentially enable it to overtake other countries and emerge as the top player in the global shrimp market. It is anticipated that the future of farmed shrimp production could shift towards South and Central America.
India is benefiting from the increasing demand for disease-free and healthy shrimp, and has now become one of the largest shrimp exporters to both the US and the European Union. An expanding food industry is also being observed in India due to the rising demand for ready-to-eat food products, driven by forces such as rapid urbanization, changing lifestyles, hectic work schedules, and an increasing population of working women. Additionally, the rising worldwide demand for shrimp is positively affecting shrimp imports from India.
Litopenaeusvannamei (L. vannamei) is the most commonly sold Species of Shrimp Worldwide
The global shrimp market is segmented by species into L. vannamei, P. monodon, M.rosenbergii, and others. Litopenaeusvannamei, also known as the Pacific white shrimp, has emerged as the most popular species in the market, accounting for over 50% of the global shrimp industry's production.
This is due to its adaptability to a wide range of environments, high growth rates, and ability to withstand extreme conditions. Ecuador, China, India, Indonesia, and Vietnam are the major producers of L. vannamei shrimp. It is anticipated that the market for M.rosenbergii and P. monodon shrimp will see further growth in the future, driven by heavy imports from major shrimp-consuming countries such as China and the USA.
Shrimp that fall in the 21-25 Size Range belong to the Medium-sized category, and are commonly used in a variety of Shrimp dishes due to their Popularity
By Size Category, Global Shrimp Market is sub-divided into < 15, 15-20, 21-25, 26-30, 31-40, 41-50, 51-60, 61-70 and >70. The 21-25 size range of shrimp is a common size range for shrimp sold in the market. Shrimp that falls within the 21-25 size range is considered a popular medium size and is often sold as 'jumbo' or 'extra-large' both fresh and frozen. The top shrimp-producing countries in the world are China, Indonesia, India, Vietnam, and Thailand.
The shrimp industry also commonly sells the 26-30 size range of shrimp, which is another popular size range referred to as 'large' or 'extra-large' shrimp. These shrimp are commonly sold in both fresh and frozen forms, and their market demand and production are similar to those of the 21-25 size range. The largest shrimp-producing countries in the world, including China, Indonesia, India, Vietnam, and Thailand, also produce significant quantities of this size range.
Green/head-on Shrimp Industry is a significant sector of the Global Seafood Market, serving an important segment of Seafood Consumers
Global Shrimp Industry is divided by product form into Breaded, Cooked, Peeled, Green/Head-off, Green/Head-on, and Other Forms. Green or head-on shrimp refers to shrimp that has not been peeled, deveined, or had its head removed. These shrimp are usually sold fresh or frozen and are often considered a delicacy due to their rich flavor and texture. The green/head-on shrimp industry plays an important role in the global seafood market, catering to a significant segment of discerning consumers and high-end restaurants. The production of green/head-on shrimp is similar to that of other shrimp products, with major producing countries including China, India, Vietnam, Indonesia, and Ecuador.
Key Company
Some prominent players in the global shrimp market include Avanti Feeds Ltd, Liner Foods Inc, SuraponFoods, Thai Union Group, The Waterbase Ltd., Royal Greenland, Maruha Nichiro Corporation, Marine Harvest and Mowi ASA.
A US$ 93 million loan was granted by the Asian Development Bank (ADB) in December 2022 to support the implementation of sustainable and climate-resilient shrimp farming practices by small holder farmers across seven provinces in Indonesia. The primary goal of the project is to boost the productivity and income of these farmers while advocating sustainable aquaculture practices that minimize negative environmental impacts.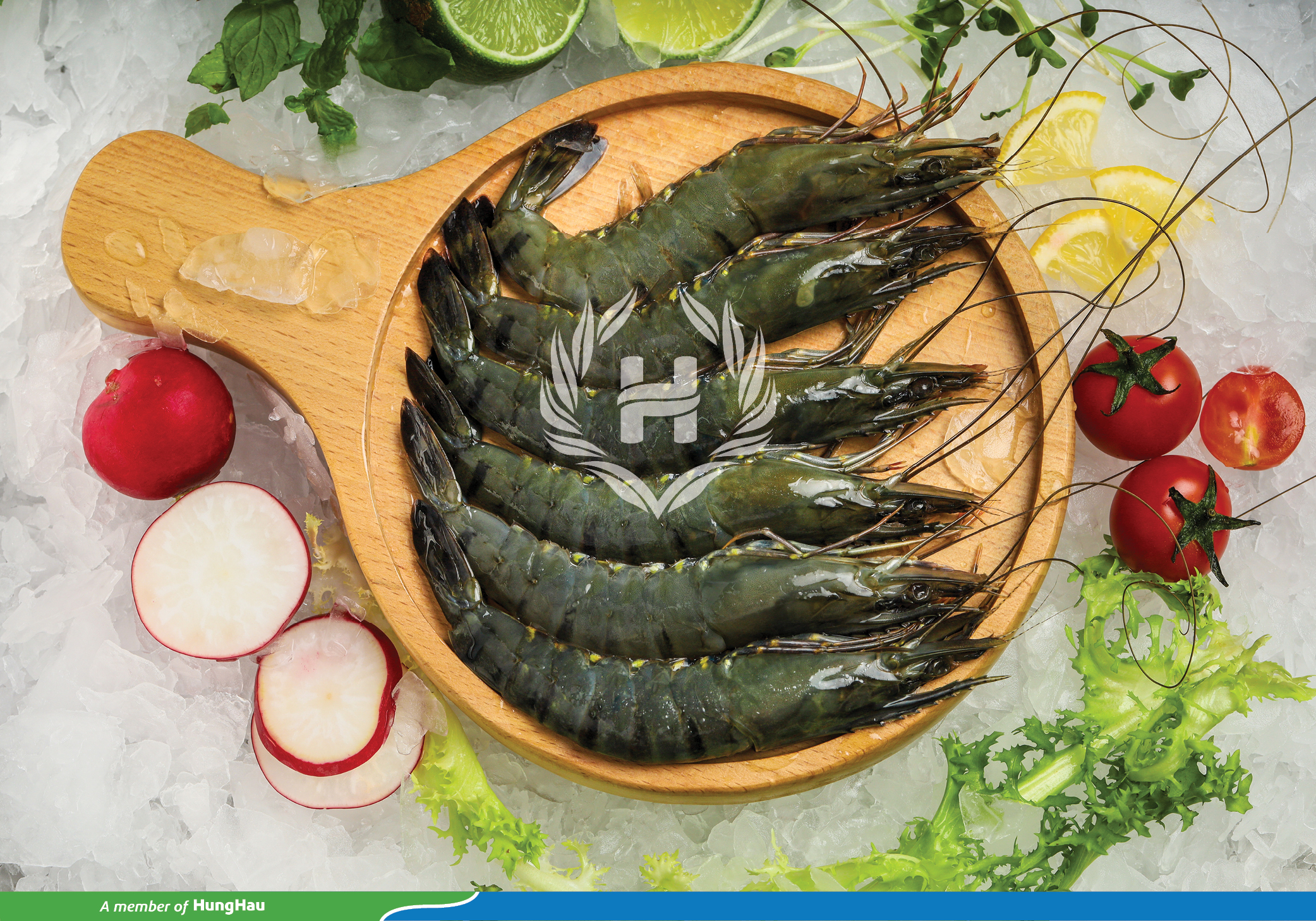 Production – Shrimp Market & Volume breakup of top 10 Countries
1. China
2. India
3. Viet Nam
4. Indonesia
5. Thailand
6. Philippines
7. Bangladesh
8. Malasia
9. Latin America
10. Others Countries
Import – Shrimp Volume breakup of top 7 Countries
1. European Union (EU28)
2. United States of America
3. China
4. Japan
5. South Korea
6. Canada
7. Vietnam
Export – Shrimp Volume breakup of top 7 Countries
1. Ecuador
2. India
3. Vietnam
4. Indonesia
5. China
6. Thailand
7. Argentina
Species- Shrimp Volume breakup in 4 parts
1. L. vannamei
2. P. monodon
3. M.rosenbergii
4. Others
By Product Form – Shrimp Volume breakup of 6 Form
1. Breaded
2. Cooked
3. Peeled
4. Green/Head-off
5. Green/Head-on
6. Other Forms
Key Attributes:
| | |
| --- | --- |
| Report Attribute | Details |
| No. of Pages | 280 |
| Forecast Period | 2022 – 2028 |
| Estimated Market Value (USD) in 2022 | $46.94 Billion |
| Forecasted Market Value (USD) by 2028 | $69.35 Billion |
| Compound Annual Growth Rate | 6.7% |
| Regions Covered | Global |
Key Topics Covered:
1. Introduction
2. Research & Methodology
3. Executive Summary
4. Market Dynamics
5. SWOT Analysis
6. Porter's Five Forces
7. Global Shrimp Market
8. Global Shrimp Volume
9. Market Share – Global Shrimp Analysis
10. Production – Global Shrimp Market & Volume
11. Import – Global Shrimp Volume
12. Export – Global Shrimp Volume
13. Species – Global Shrimp Market
14. Size Category – Global Shrimp Market
15. Product Form – Global Shrimp Market
15.1 Breaded
15.2 Cooked
15.3 Peeled
15.4 Green/Head-off
15.5 Green/Head-on
15.6 Other Forms
16. Company Analysis – Global Shrimp Market
Companies Mentioned
Avanti Feeds Ltd.
High Liner Foods Inc
Surapon Foods
Thai Union Group
The Waterbase Ltd.
Royal Greenland
Maruha Nichiro Corporation
Marine Harvest
Mowi ASA
For more information about this report visit https://www.researchandmarkets.com/r/cbxm5v
About ResearchAndMarkets.com
ResearchAndMarkets.com is the world's leading source for international market research reports and market data. We provide you with the latest data on international and regional markets, key industries, the top companies, new products and the latest trends.