According to Customs statistics, Vietnam's seafood exports to the UK market reached nearly $44 million during the first 2 months of 2022, increasing by 37% on the corresponding period in 2021. Shrimp products exports experienced a growth of 55%, solely accounted for 76% with 33.5 million USD. In particular, the exports of black tiger shrimp to the UK market rose dramatically, 6 times higher than the same period in 2021.
In 2021, the UK ranked 5th among the single markets importing Vietnamese seafood, accounting for 3.6%, worth 316 million USD, down 8.3%. Vietnam is currently the 4th largest seafood supplier to the UK market, accounting for 7% of the market share, trailing only Norway and Iceland – both of which specialize in supplying white fish.
Since favorable tariff mechanisms as well as regulations associated to exporting to this market are just a continuation of the EVFTA agreement signed and put into effect in August 2020, Vietnam's seafood export has not made a breakthrough one year after the two countries signed the UKVFTA free trade agreement.
The Covid outbreak turns out to be the main reason for the decline in export to the UK in 2021 as it is causing sea freight rates to rise. The UK was significantly one of the markets where imports from Vietnam fell sharply, by about 30%, in the third quarter of 2021.
Despite a fall by 3.5 percent, shrimp export to the UK still accounted for 74% of the value of seafood last year. In addition to the increased transportation costs, Vietnamese shrimp, especially small-sized shrimp suitable for retail during Covid outbreak, encounters severe competition in the UK market with Indian shrimp due to cheaper Indian shrimp pricing.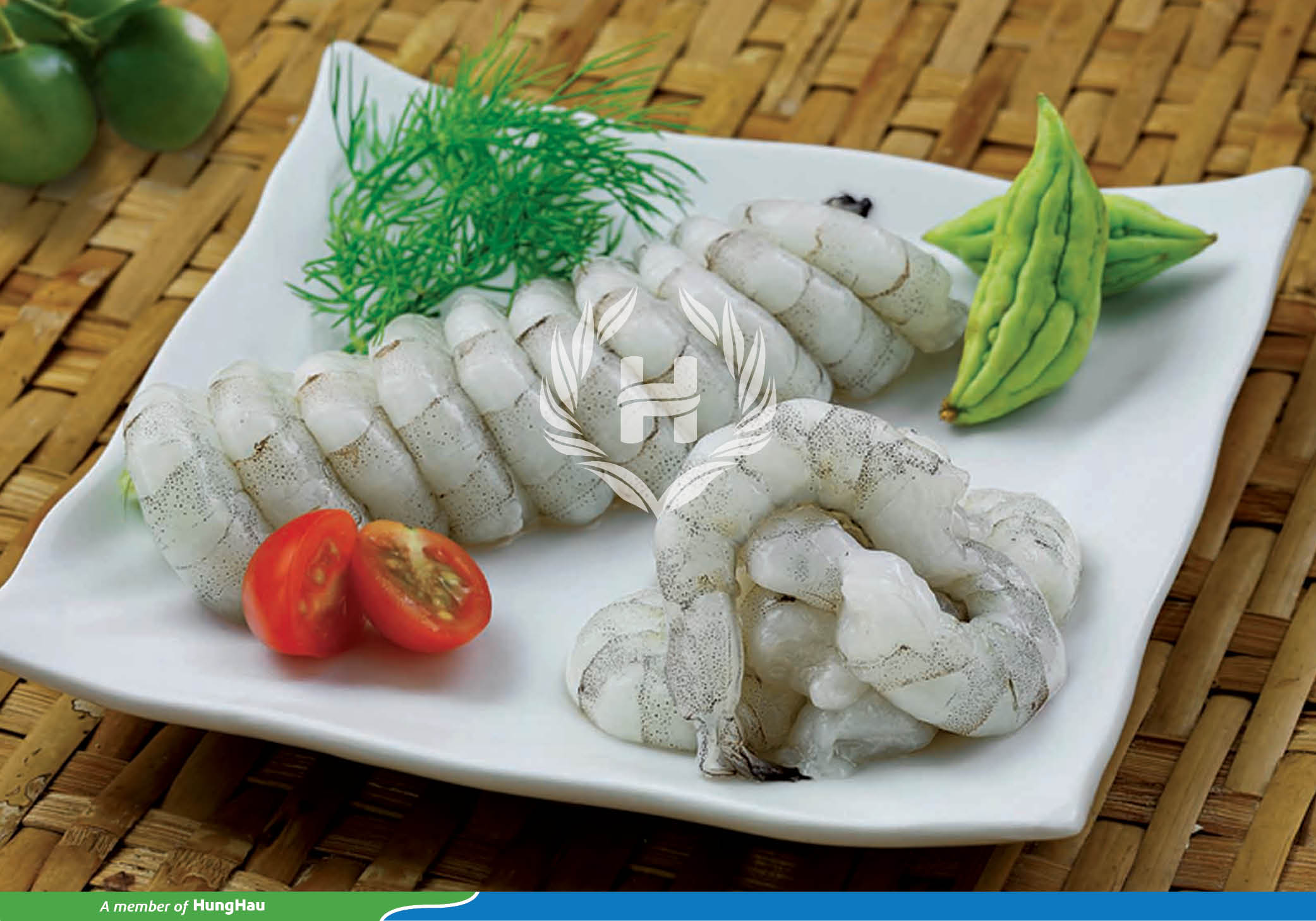 For the same reason, the export of pangasius, tuna and other seafood to the UK in 2021 all decreased by 20-26% compared to 2020.
However, from January 2022, seafood exports to this market recovered strongly, up 45%, and  February's sales continued to increase by 25% over the same period last year.
In the first two months this year, whiteleg shrimp solely accounted for 69% of seafood export value to the UK with US$30.4 million, up 54%. Black tiger shrimp accounted for only 2.7%, however rose  sixfold  compared to the same period last year, showing a considerably optimistic signal for this product in the UK market.
Pangasius exports to UK increased slightly, accounted for 16.4% with $7.2 million. After  a 20% rise in January, the exports figures in February decreased by 16% compared to the same period last year.
Exports of tuna and other marine fish to the UK continued to decline during the last 2 months, down 44% and 24% respectively on the corresponding period last year.
In the first two months of 2021, a total number of 47 Vietnamese enterprises exported seafood to the UK market. Some leading enterprises in seafood value exported to this market include Thong Thuan – Cam Ranh Seafood Joint Stock Company, Tai Kim Anh Seafood Processing Joint Stock Company, Vinh Hoan Joint Stock Company… which are contributing nearly 30% of export sales to the UK.
In the context of Russia-Ukraine conflict, the UK retail sector has decided to boycott seafood products from Russia. Retail supermarkets Asda and Wm Morrison are removing some Russian fish products from their shelves. Frozen pollock, frozen pink salmon, and fresh cod loin items are among the complete fish lines being phased out.
The British boycott of Russian products might be a chance for Vietnamese pangasius exporters to boost their market share in the coming months, since Russia is among top 11 exporters of white fish to the UK market. Vietnam is the UK's 6th largest supplier of white fish, with a market share of 6% in 2021.
The war between Russia and Ukraine has led to increasing logistics costs for seafood exports, as fuel prices surged and it became exceedingly difficult to arrange containers for export. These factors exert impact on export activities and profits of enterprises to other markets in general and to the UK in particular.
However, based on signals of increasing demand from this market, it is forecasted that Vietnam seafood exports to the UK in the upcoming months will keep growing consistently at double digits.
Khánh Linh
(Source: https://seafood.vasep.com.vn/)
https://seafood.vasep.com.vn/total-seafood-trade/news/vietnam-s-exports-of-black-tiger-shrimp-to-the-united-kingdom-surged-sixfold-24069.htm